THANK YOU!
We truly appreciate everyone's support — our wonderful volunteers, the staff at HockeyWolf and Olympicview Arena, all of the participants, and our amazing sponsors and supporters who helped us craft this event in two short months. We hope you enjoyed every bit of it, and we cannot wait to host more events in the future.
"Being able to play in a gay and allied hockey tournament on teams named after legendary gay/trans rights activists was an experience I couldn't have imagined having in my lifetime. Thank you for creating this organization and hosting this tournament."
"The team comradery and focus on inclusiveness. Everyone was there for the right reason, to bring a brighter light to the LGBTQ+ community in a way we all enjoy. The team liaisons were fantastic, and the whole staff did a great job making sure the players were able to have a good time and enjoy themselves."
As a courtesy, please be sure to credit B. Liesse Photo (@BLiessePhoto) and Mast Images (@MastImages) when posting photos to your social media channels. Your photographers thank you for your support of their work. You can also tag us @SEAPrideHockey and #SeattlePrideClassic21. We may share your post!
---
Check out our interview on KOMO 1000AM News
---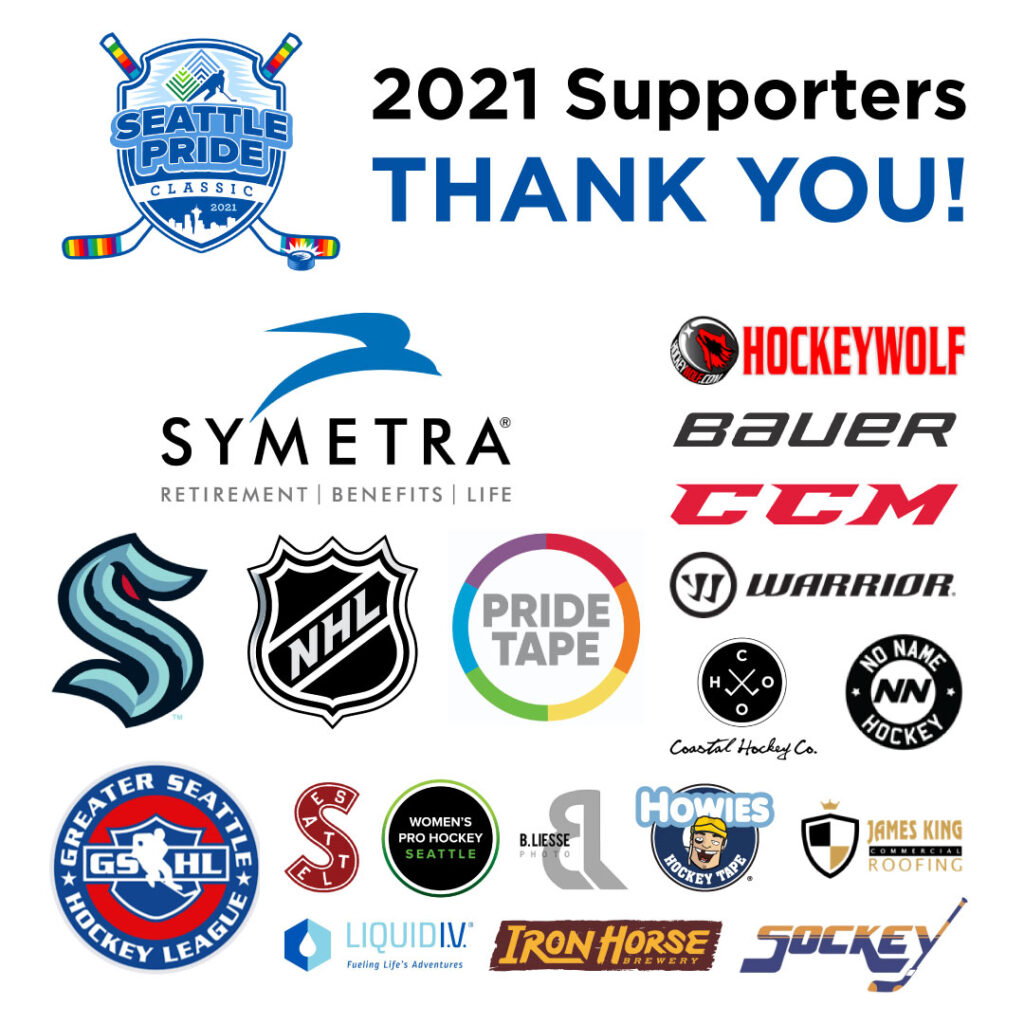 The Seattle Pride Hockey Association (SPHA), with our partner, the Greater Seattle Hockey League, are excited to announce our first official event – the Seattle Pride Classic 2021 Presented by Symetra!
Just like you, we had BIG plans for 2020… but you know the drill. In an effort to celebrate Pride this year (while keeping in mind COVID-19 safety protocols), SPHA is hosting a smaller event called the Seattle Pride Classic. While we wish we could host a large full-scale tournament, complete with socials, mixers, beer garden, etc., we recognize that the world isn't quite ready for that yet! But, we do see a demand for tournament-like events and the importance of getting players on the ice.
---
Team names
Each of the team names in the Seattle Pride Classic are inspired by U.S. activists who have fought, sacrificed, and paved the way for LGBTQ rights. As we enjoy a fun-filled event together, we hope you take away a bit of knowledge on who these four folks are, and their courageous contributions to the LGBTQ community.
We celebrate Pride in the U.S. in part of Marsha P. Johnson's historic efforts at the Stonewall Inn in June of 1969. Marsha "pay it no mind" Johnson was a trans woman of color who was a prominent force behind the Stonewall riots and surrounding activism that sparked a new phase of the LGBTQ movement in the late 60s. Along with Sylvia Rivera, Marsha's actions and words continue to inspire trans activism today.
Harvey Milk was an American politician and most notably, the first openly gay elected official in the history of California.
Edie Windsor was a gay-rights activist whose landmark case in 2013 led the Supreme Court to grant same-sex married couples federal recognition for the first time and rights to a host of federal benefits that until then only married heterosexuals had enjoyed. The Windsor Decision inevitably paved the path for same-sex couples the constitutional right to marry anywhere in the nation.
You might recognize trans actress Laverne Cox by her prominent role in the Netflix series Orange is the New Black. Laverne is the first transgender person to be nominated for (and win) an Emmy.
---
Event schedule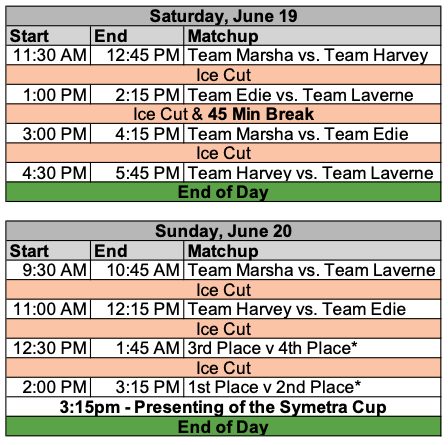 The event is located at Olympicview Arena at 22202 70th Ave W, Mountlake Terrace, WA 98043.
---
---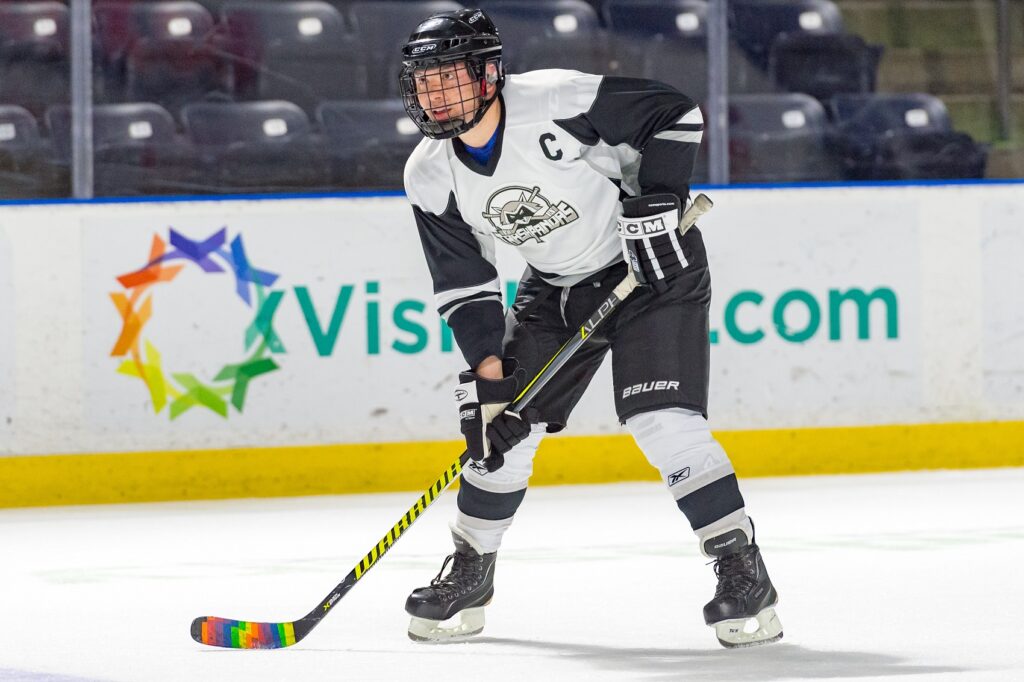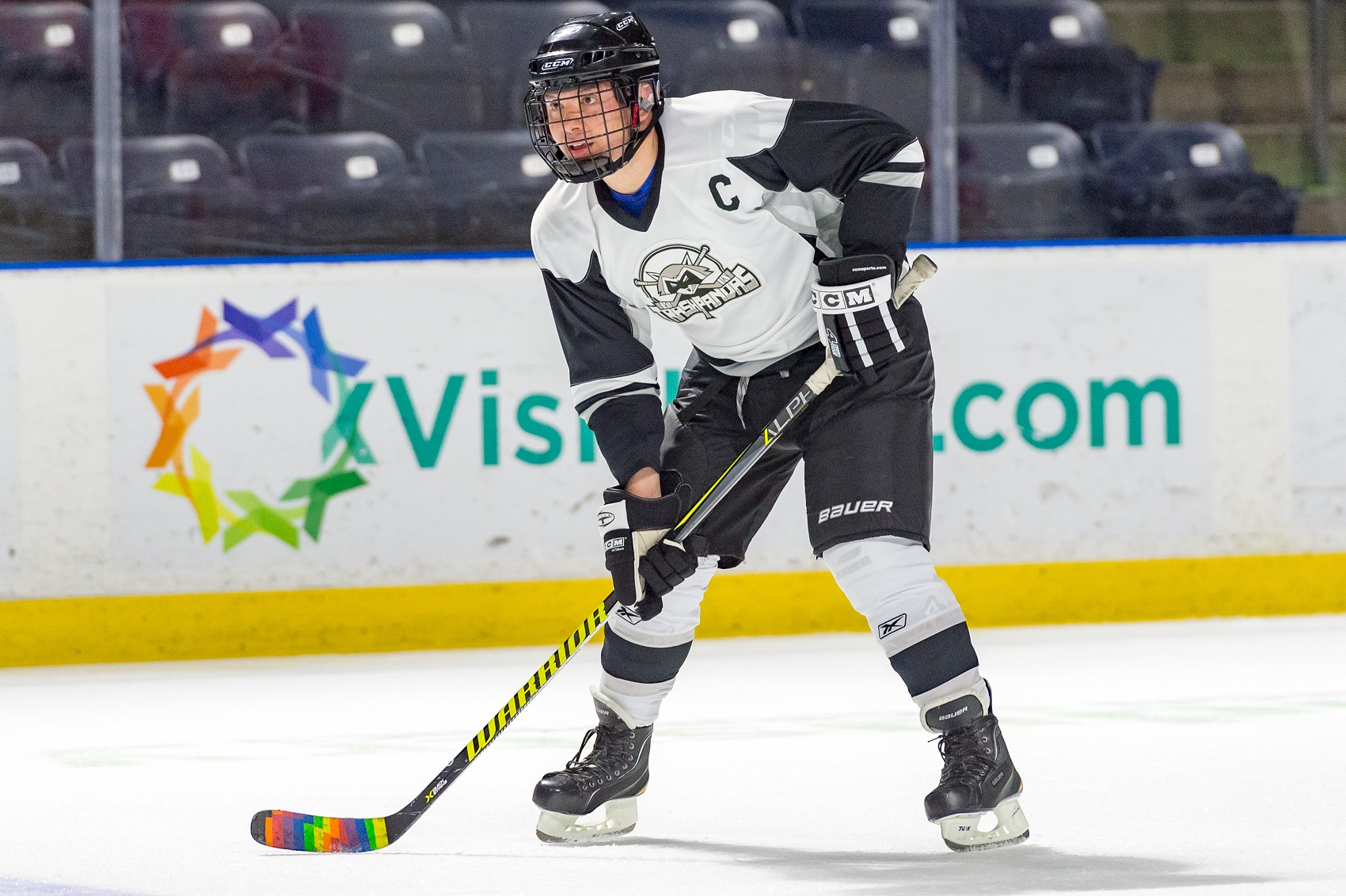 The Seattle Pride Classic 2021 presented by Symetra will be hosted by our partner, the Greater Seattle Hockey League.