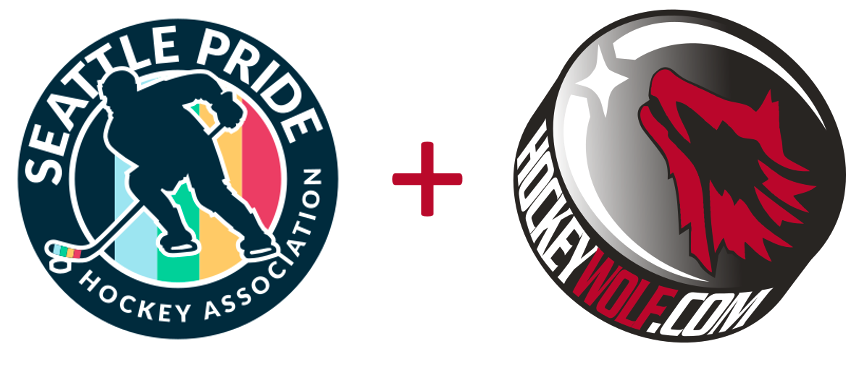 Seattle Pride Hockey Association + HockeyWolf Apparel & Merchandise
All net proceeds are donated to the Seattle Pride Hockey Association for ongoing development of events and programs.
APPAREL & MERCH: Orders will be taken until April 30th. Production will take three weeks with a May 27th delivery.
REPLICA JERSEY'S: You can customize with your NUMBER. Orders will be taken until April 14th. Production will take eight weeks and deliver the week of June 13th. To add your namebar, visit us on-site at Kraken Community Iceplex during the tournament, June 17 – 19, while supplies last. 
We will have on-site apparel and jersey production (& namebar printing) at Kraken Community Iceplex on Friday, June 17 from 7-9pm, and Saturday, June 18 & Sunday, June 19 from 9:00am-4:00pm, while supplies last. As a reminder, all registered tournament participants will receive a complimentary jersey as part of their registration.