At Seattle Pride Hockey Association, we are committed to creating a diverse and inclusive hockey community. Hear from some of our Board of Directors and Support Personnel about their hockey story.
---
Wendy Thomas
Wendy started playing hockey briefly in 2001. With no instruction and throwing herself into the net, it was a frustrating experience. She didn't last long and soon she and her husband wanted to start a family. Knowing goaltending and pregnancy didn't mix, she hung up her skates.
For Christmas 2015, the hockey monster got rekindled when her husband bought her a ticket to play in a Carolina Hurricanes Alumni Game. For a weekend, Wendy would go and a play with former NHLers. She set out to find gear and a coach so she didn't look completely ridiculous, and since then, she hasn't stopped. Hockey is so much more than the pads and the skates. It's the community and friends you find along the way.
The Seattle Pride Hockey Association goes even beyond that, allowing her to show how proud she is to be an ally, how proud she is of her bisexual daughter, and wear it on her sleeve. Wendy wants to happily welcome everyone who wants to play, regardless of their orientation, color, or level of play. This is a family who always has room for one more.
---
Randy Coté
Randy Coté grew up in Snohomish County surrounded by hockey. He and his siblings played in the Seattle Junior Hockey Association as kids, his dad was a volunteer coach, and they were all supported by the world's greatest hockey mom. With the exception of a few pick-up games over the years, he picked up organized hockey again after a 20-year hiatus back in 2017.
Randy spent ten years in the sports and live events world with the Seattle Storm, Seattle Thunderbirds, and Pac-12 Conference, and believes in sports' ability to promote social justice to our community. He currently supports GSBA (the largest LGBTQ chamber of commerce in the nation) in an advisory board position and as a facilitator for the GSBA Scholarship Fund. Outside of hockey, Randy works as a marketing executive, and enjoys hiking the North Cascades and traveling the world with his husband.
---
Gary Hale
Gary Hale grew up in the Gretzky-era in Southern California where his love for hockey began. While he played street hockey on a daily basis as a kid, he didn't join competitive leagues until he was 12 years old when he got involved in roller hockey. Within a few years, he transitioned to ice hockey and played on Ventura High School's inaugural team while also playing 18U for the Ventura Mariners. When he's not playing beer league, he coaches his two sons at Sno-King Amateur Hockey Association and is the founder of Coastal Hockey Company.
Gary is excited about being a part of the SPHA team to contribute to greater inclusion in hockey. He has spent his entire career furthering inclusion and systemic change spanning across the fields of religion, technology, and education. He spent nearly 15 years as a pastor and was featured in Sojourners Magazine for his LGBTQ+ inclusion efforts. More recently, he was a Diversity & Inclusion Program Manager at Microsoft where he supported and scaled programs across a 1500-person organization until recently joining Seattle University as an Inclusion Project Specialist.
---
Sarah Thompson
Sarah came to know the sport of hockey through love. She was never a hockey fan growing up, or much of a fan of any organized sport, really. But then she fell in love with someone who was already in love with the game, and through his eyes, she saw the excitement, the athleticism, and the belonging that is the sport of hockey…and so she fell in love again. While Sarah doesn't play, she supports her husband with all her heart. In 2017, her husband took up being a goalie at the age of 42. His new passion fills her with inspiration every day, and she is so happy for him.
Sarah's passion is art. She has been lucky to forge a career in it, and it dominates all of her hobbies in one form or another. One of those hobbies is graphic design, and Sarah was thrilled to create the logo for her husband's newly-formed Greater Seattle Hockey League team, the Trash Pandas (check them out on Instagram, @TrashPandaHockey). So when Steven Thompson asked to help create a logo for a new association he was starting – the Seattle Pride Hockey Association – Sarah was beyond honored. SPHA combines so many passions of so many people, but most importantly, it serves as a beacon of inclusion, support, camaraderie, and of course hockey. Sarah is a fan, an artist, and an ally, and is proud to be part of this team.
---
Steven Thompson
Steven has enjoyed hockey since he was a little kid. From as far back as he can remember, he would attend Seattle Thunderbirds' games with his dad back in the Seattle Centers days.
It wasn't until the 2015-16 & 2016-17 WHL Regular Seasons that his passion for hockey intensified. Steven developed a huge following for former Thunderbirds player, Mathew Barzal, and it was after the Thunderbirds won the Ed Chynoweth Cup cup in 2017, that Steven decided he wanted to become a hockey player himself. In November 2017, Steven hired former University of Wisconsin forward, Molly Doner, to teach him how to ice skate. It was from here that this propelled Steven's involvement in hockey.
In March 2019, Steven was hired to be director of league operations for the Greater Seattle Hockey League, where he helped grow the league by adding several dozen new teams, hundreds of new players, and several new programs. Steven grew his Trash Pandas team from one to three in a matter of two months. In April 2019, Steven, together with teammate, Joey Gale, founded the Seattle Pride Hockey Association, to bring hockey closer to underrepresented communities.
---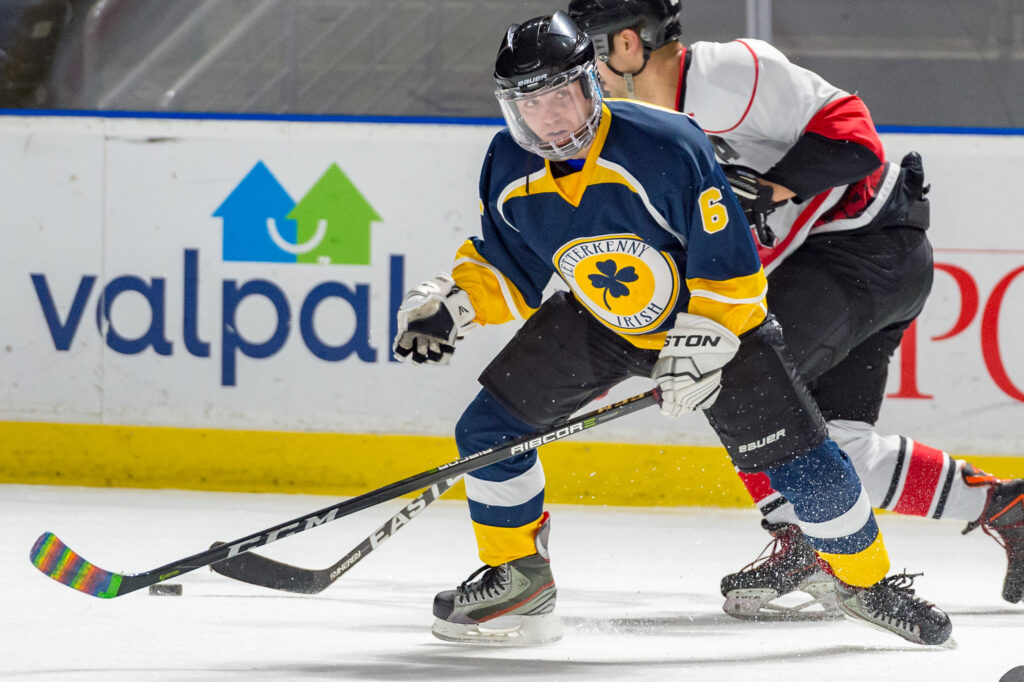 Joseph Gale
At the age of three, Joey first laced up his skates (well, his Dad did) and stepped onto the pond for the first time. Joey grew up playing league hockey in Minnesota, the self-proclaimed "state of hockey", and played up until high school. While he still found his way to the pond, Joey didn't jump back into organized hockey until 2015, following his graduation from Drake. After making a trek from Des Moines, IA, to Seattle with his partner, Joey began playing in the GSHL in 2018.
In 2019, Joey connected with Steven on the idea that Seattle needed an organization to represent queer and diverse players in the PNW. As Seattle NHL makes headway growing the sport in our area, they found a need to share the sport with LGBTQ people as well – so the SPHA was born. When Joey is off the ice, he works at an ad agency in downtown Seattle as an account executive. Joey's most recent work in the LGBTQ space includes development of the Pride Brand Guide to help companies and brands navigate advertising during Pride month, as well wrote a chapter in an upcoming book called Everyday Hockey Heroes.
---
Rebecca (Becca) Moloney
Rebecca Moloney found hockey during the NHL playoffs in 2017 and fell hard in love with the sport. Soon after, she started blogging for Seattle Sin Bin with articles covering NHL Seattle and is especially proud of her interview with Mari Horita NHL Seattle Vice President of Community Engagement and Philanthropy. She co-hosted the short-lived Seattle hockey podcast Celly in Seattle and is looking forward to raising it from the dead soon.
Later in 2017, she stepped out on ice skates for the first time. After hours of skating practice (and more than a few faceplants), she participated in her first team sports game since high school gym class. Currently, she's proud to be the Alternate Captain of Trash Pandas where she scores the trashiest goals in the PNW.
Rebecca works in marketing during the day and enjoys reading and tweeting (@RebeccaBMoloney) when not playing hockey.
---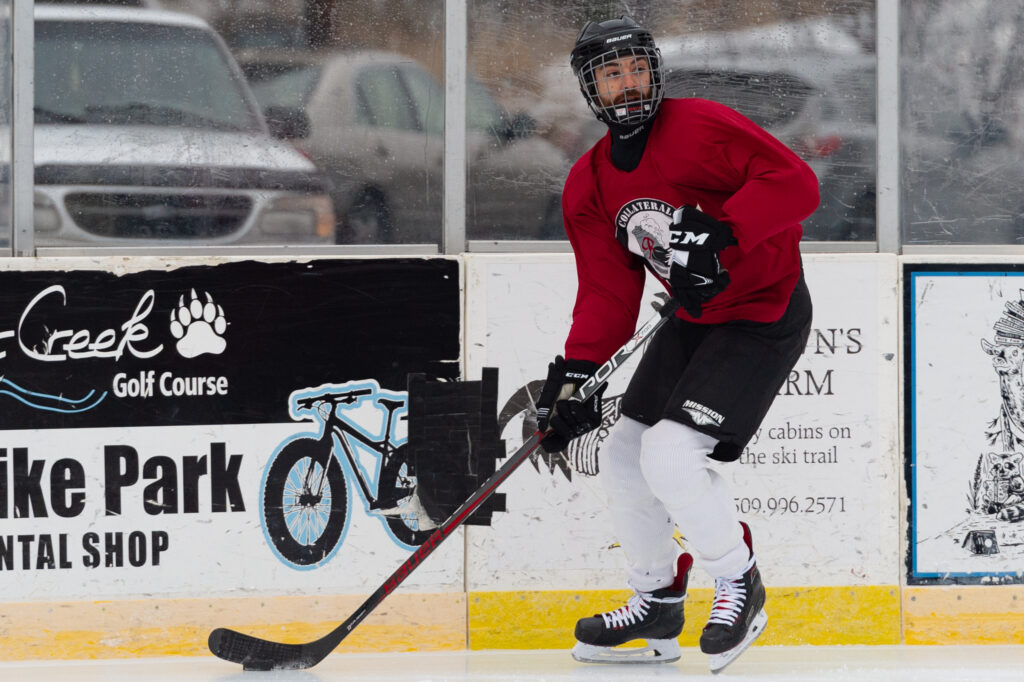 Steven is a Seattle based content producer with a passion for the game of hockey. When he's not on the ice, he spends his time with his family, his husky Luna, making music with his friends, and on the golf course.
Originally from Detroit Michigan, Steven's love for hockey began from childhood; wearing Red Wings jerseys to school during playoffs, going downtown to see games at Joe Louis Arena, playing in youth leagues. After college, and starting his producing career in New York, his work has been featured in off-broadway productions, Indie film circuits, and live TV broadcast.
Hockey is the greatest game on earth, and it has always been a game of honor, and accountability. But it also comes with a history inequality, silence, and privilege. Steven is honored to be a member of the SPHA, to promote inclusion of all people who love the game, regardless of race, sexual orientation, or gender identity. We must keep even the things we love most accountable, to create change and equal opportunity for all.
---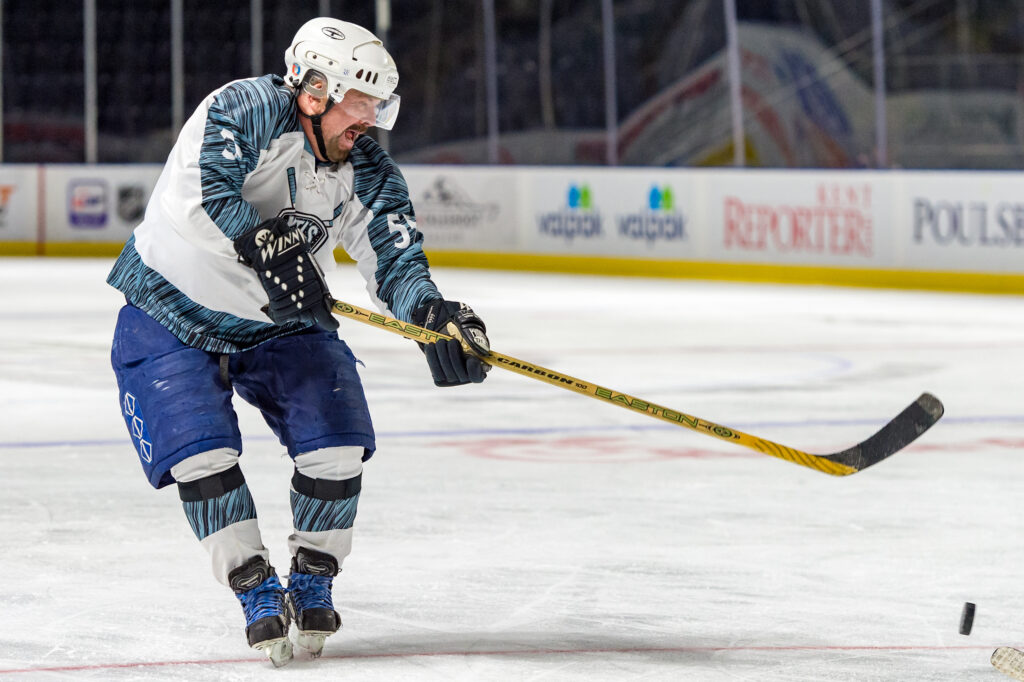 James Mulvaney
James' personal hockey story began in a suburb of Montreal, Quebec known as Pierrefonds, in the late 60s. He remembers going to public skating with his Dad, learning how to skate on cheese cutters. Once graduating into the actual skate, one had to strengthen the ankles in order to be fully upright to skate efficiently. James played from Mites, to Bantam in Montreal. He was lucky enough to have a rink in his 30' x 70' backyard. In fact, James was one of five or six rinks on the block. Each Dad was trying to outdo the other in terms of quality, and attributes like lighting. James' Dad was also his coach one year, with Jack Bowman, brother of Scotty Bowman, as co-coach. That was one of the most memorable seasons ever, as Jack once skated on the Forum ice before watching his heroes play: the 1970s Canadiens de Montreal!
James has played hockey in British Columbia, Ontario, Texas, and now Washington State. Adult hockey has been an absolute delight as he gets to Coach and lead teams of novices with all of the skills that he has acquired over the years. Being an openly gay hockey player, first in Vancouver for the Cutting Edges as a Coach and Captain, and now in the Greater Seattle Hockey League, has meant the world to James. James lived in fear of exposure growing up, constantly tolerating homophobic slurs directly or indirectly that would profoundly impact his self esteem. James took on a level of homophobia in turn, and would shy away from anyone that he found to be effeminate. Now, James has nothing but love in my heart, with no more fear. James defends his God given orientation any chance he gets.