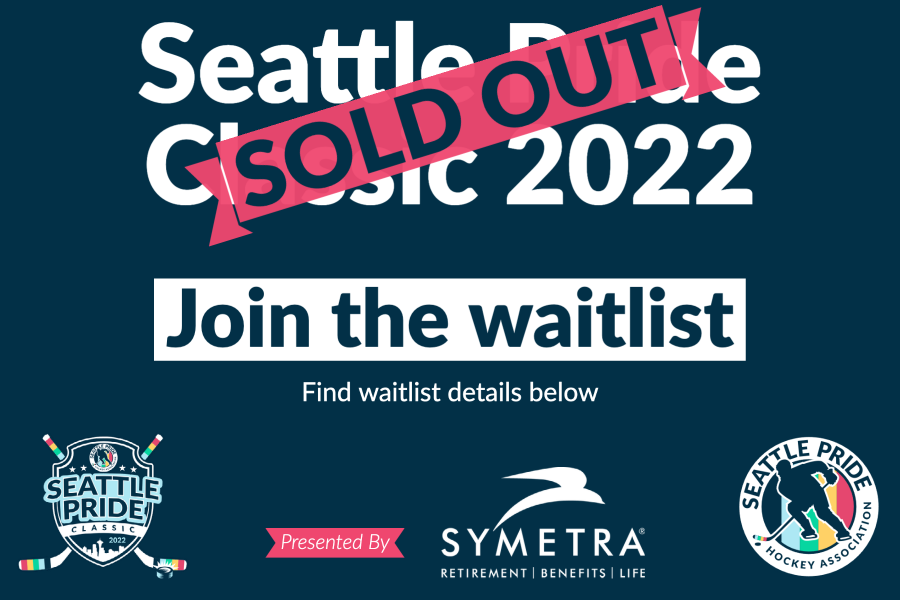 Sign up to receive tournament updates, and other events we host!
Updates on the Seattle Pride Classic 2022:
Updated 3/21/22 by SPHA: Thank you to all our registered participants and partners for helping us sellout this event, we can't wait to see you in June! Still want to play in the Seattle Pride Classic 2022? We are currently exploring how to expand the tournament to allow more players to participate. Join the waitlist now (free) to express your intent to play – if we are able to expand the size of the tournament, you'll be notified via email and/or a phone call.
Our 2022 Sponsors & Supporters:
The Seattle Pride Hockey Association is proud to host the Seattle Pride Classic 2022 on:
Saturday, June 18th (approximately 10:00am to 5:00pm) through Sunday, June 19th (approximately 8:00am to 3:30pm), 2022.
Seattle Pride Classic 2022 will be hosted at the Kraken Community Iceplex.
Games will be played on Starbucks Rink & Smartsheet Rink. Free parking is available on-site, and the Iceplex is easily accessible via the light rail (Northgate Station on Sound Transit's 1 Line).
Seattle Pride Classic 2022 will include (at minimum) eight teams, split into two conferences (not divisions) including (up to) 13 skaters & 1 goaltender, per team.
This is a draft style tournament – players will self-rank their abilities & skills during registration.
Teams will be assembled – at minimum 14 days prior to the tournament – by the tournament committee to achieve a fair balance of skill, with the intent of keeping play competitive and fun.
Games will be 16 minutes in length per period, with a run clock for periods one & two, and a stop clock for period three. There will be a three minute warm up.
The tournament will follow all USA Hockey guidelines. A valid 2021-22/2022-23 USA Hockey membership is required for all players. To register, visit 

https://membership.usahockey.com/

.
$195.00 per player (skaters and goaltenders)
Includes four (4) game minimum per team, inclusive of championship or consolation game.
Includes Seattle Pride Classic 2022 commemorative tournament jersey and socks (jersey numbers issued randomly). Players will have the ability to customize jerseys on-site with their name for a small cost through our partners at HockeyWolf.
Seattle Pride Classic 2022 Official Game Puck for every player.
Seattle Pride Hockey Association jersey patch for every player.
Individual player swag bags for all players, plus  giveaways, and Player of Pride prizes.

DJ Lucky Strike

 and

Cide

 will be spinning tunes all weekend long.
Snacks and light refreshments will be provided through the weekend.
SPECIAL GUEST: ANDREW FERENCE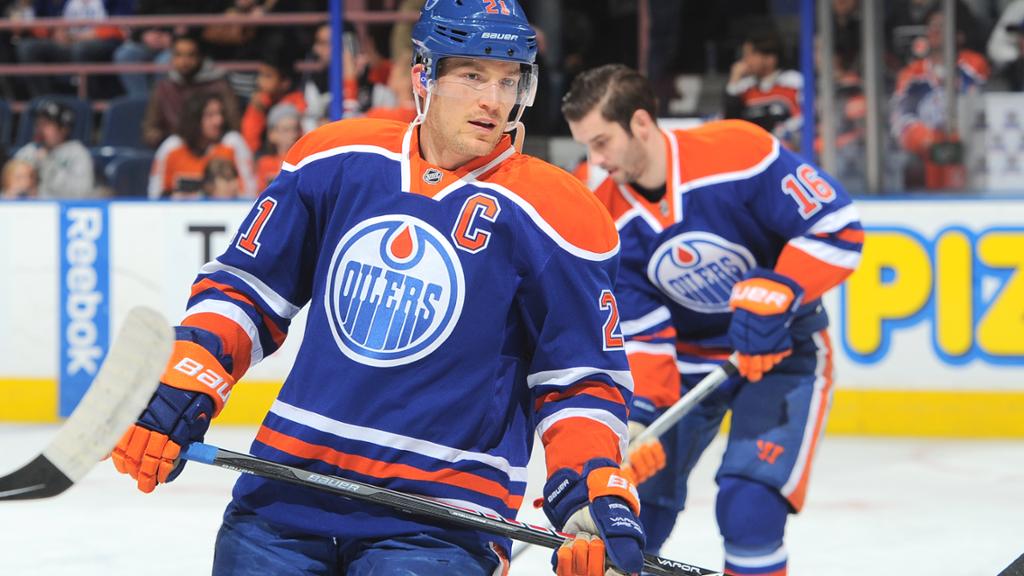 Andrew Ference is a Canadian former professional ice hockey defenseman. Ference started in the NHL during the 1999–00 season and played for the Pittsburgh Penguins, Calgary Flames, Boston Bruins and the Edmonton Oilers. In 2011, Ference helped the Bruins to their sixth Stanley Cup championship.
Andrew has long been a supporter of social change initiatives to help the environment, and he is also a big supporter of promoting equality and inclusion in the sports. It comes as no surprise then that Ference became involved in a Kickstarter campaign for Pride Tape, a pro-quality hockey stick tape in rainbow colors which aims to show support for LGBTQ+ athletes.
Seattle Pride Hockey Association, in coordination with Kraken Community Iceplex, will host a welcome party for all event attendees / volunteers. This is a great opportunity to meet other players, and start the weekend of fun!
Details:
Location: 32 Bar & Grill (inside KCI, on the top floor)
Date/Time: June 17th, 7:00 PM
All attendees will be responsible for their own food and beverages.
We're incredibly excited to introduce the first ever All Stars of Pride game!
This marquee event will celebrate players who exemplify inclusivity, leadership and pride over the course of the tournament. Players will be nominated on by their tournament peers.
We'll be partnering with Courtyard by Marriott Seattle Northgate. Our room rate will be $129 + fees/taxes.
This rate includes:
Full breakfast buffet with access to an outdoor courtyard for dining
Complimentary parking for locals who want to stay near the rink
Complimentary shuttle from/to the Link Light Rail Station
Complimentary shuttle to/from Kraken Community Iceplex (the hotel is 1.1 miles from KCI)
Secured access to the buffet lounge to store equipment/gear if desired.
Complimentary late check out at 1:00pm on Sunday.
Book your group rate for Seattle Pride Classic 2022
Last Day to Book: Thursday, May 19, 2022
Interested in volunteering?
We are a self-run, all volunteer organization, and are always looking for event volunteers to help out. Click the button to learn more!